About Dr. Shalena Heard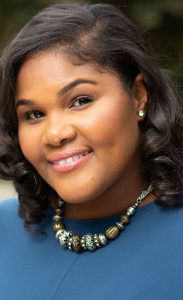 Dr. Heard is a licensed psychologist in the state of Maryland and
certified as a National Health Service Psychologist and Approved
Clinical Supervisor. Dr. Heard has extensive experience providing
therapy and psychological assessment services to children, adolescents,
and adults within inpatient, residential, outpatient, and school settings.
She also provides supervision to graduate trainees and mental health
professionals. In addition to her therapy and assessment practice, Dr.
Heard has been an affiliate faculty member at Loyola University in
Maryland and Lehigh University in Pennsylvania.
Dr. Heard attained her Bachelor of Arts in Psychology from Spelman
College. She then completed graduate training at Howard University
where she attained her Masters in Counseling Psychology degree; and
later received her doctorate in Counseling Psychology from Lehigh
University (APA Accredited Program).
Dr. Heard is an active member of the American Psychological
Association (APA) and Maryland Psychological Association (MPA).