MINDset's Remote Learning Consultation Service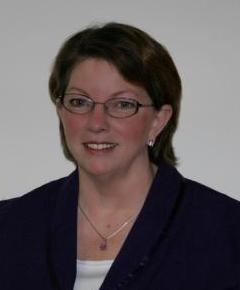 ATTENTION FAMILIES WITH CHILDREN ENROLLING IN SCHOOL K-12 THIS FALL
Did you encounter challenges with Remote Learning this past year?
Have you already started the school year and/or are concerned with your current set up?
Are you considering home schooling?
Is your child in need of supportive therapies?
Are you trying to figure out how to juggle work commitments and school this year?
Are you considering a micropod or multi-family learning set up this fall?
If you answered yes to any of these questions, WE CAN HELP!
ANNOUNCING A NEW SERVICE
Remote Learning and Support Consultation Program
Students are preparing to return to school in a variety of formats and under new circumstances. Parents are concerned with learning new ways to support their children academically, emotionally, and socially.
In response to overwhelming concerns about how to structure learning this year, The MINDset Center's Director Dr. Shreya Hessler and Executive Function expert Paula Moraine, M.Ed. have joined together to offer 1-1 services to guide parents to prepare for and problem solve in the upcoming school year. As experts in their respective fields with experience conducting telehealth and remote learning for 10 years, Dr. Hessler and Ms. Moraine have the knowledge to help families as they navigate this challenging time.
After scheduling an appointment, families will receive a questionnaire to be completed in advance and a request for supporting documents.
Plans offered:
Single Family Program
Consultation for one family will include:
A review of your child's report card and performance during the last academic year
A review of any existing special education services offered to your child, including 504 plans and IEP plans (and the testing used to establish those services)
A one hour discussion about developing an optimal learning environment at home based on your family needs and the curriculum of your child's school
Recommendations for resources to support your child specific to his or her needs
Referrals for supplemental support to address academic, social and emotional concerns including well vetted and trusted resources in the areas of:

Psychotherapy
Speech and Language therapy
Occupational therapy
Reading Intervention
Math Intervention
Executive Function and Attention
Technology in Education
A written action plan will be provided summarizing the review and detailing specific recommendations for the parents and student(s). This plan will be available within 3 business days.
Follow-up consultations will be determined as needed.
The Multi Family Program
For families considering pooling small groups of students together, we offer a similar consultation of 90 minutes to make recommendations on how to serve small learning pods.
Schedule an appointment with Dr. Hessler and Ms. Moraine (443) 425-2200
Why choose us?
Dr. Hessler is a licensed psychologist with expertise in pediatric anxiety, depression, ADHD, and learning differences. She has spoken on these topics at the local, state, and national level on these topics. Dr. Hessler is a frequent professional development speaker for psychologists, school psychologists, teachers, and school counselors. She has been actively conducting telehealth services for the past several years and has continued to do so during the COVID pandemic.
Paula Moraine, M.Ed. is an educator with experience in the classroom, educational administration, and teacher training. She is a speaker and presenter nationally and internationally on topics of Executive Function, Dyslexia, ADHD, Autism, Educational Technology, and Parenting. Ms. Moraine has provided direct tutoring, coaching, and mentoring services for students of all ages through The Attention Fix Educational Consulting, LLC, and is now offering student services, professional development, and speaking engagements fully online. She is the author of two books on Executive Function and a contributor to several more books of related themes.
Together, their skills and resources can help families navigate these difficult times and consider the most important aspects of protecting your student's educational journey.
Fees
Single family consultations begin at $300 depending on the number of children in the family.
Multi-family consultations start at $500