About Annette Mannion, CRNP-PC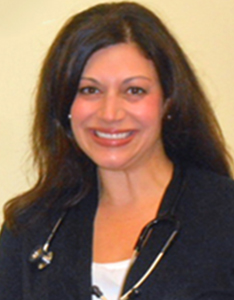 Annette Mannion CRNP-PC is a Certified Pediatric Nurse Practitioner.  She has been in private practice in Harford County for over 18 years.  Annette treats patients from birth through college age for well, acute sick and mental health care locally.  She strongly believes that the best mental health care for children and adolescents is derived from a multidisciplinary and collaborative approach.  She has tremendous passion, experience, and skill in treating mental health illness in children and young adults and has joined the MINDset Center to provide pharmacological prescriptive management services.  Annette treats patients diagnosed with Attention Deficit Disorder, Generalized Anxiety Disorder, Panic Disorder, Depressive Disorder, and obsessive-compulsive disorder.  After a complete intake and interview, Annette will develop a treatment plan, as well as collaborate with the patient's behavioral psychologist, primary care provider, and/or academic tutors to achieve the best patient specific treatment plan and outcomes.
Annette is licensed for independent practice in the state of Maryland as an Advanced Practice Nurse.  She is board certified by the Pediatric Nursing Certification Board, holds additional pediatric mental health specialist certification, is licensed to prescribe medications (including controlled substances), and holds multiple state nursing licensures.  She is also near completion of her Doctor of Nursing Practice (DNP) doctoral degree.
In addition to clinical practice, Annette is a professor for masters level advanced practice nurse practitioner programs and participates in course development for university nursing curriculums.
Licensure:
Licensed Pediatric Nurse Practitioner, State of Maryland, February 2004; State of Vermont, State of Colorado, State of Michigan
Licensed Registered Nurse, State of Maryland, October 1999; State of Massachusetts, State of Vermont, State of Colorado, State of Michigan
Education:
Wilmington University, Wilmington, Delaware:
Doctor of Nursing Practice pending
Johns Hopkins University School of Nursing, Baltimore Maryland:
M.S.N, Pediatric Primary Care, 2003
Johns Hopkins University School of Nursing, Baltimore, Maryland,
B.S.N, July 2000
Binghamton University, Binghamton, New York,
B.S Biological Sciences, May 1999
Certifications:
Pediatric Mental Health Specialist Certification