About Casey Giovanazzi Kutner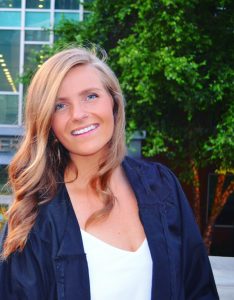 Casey Giovanazzi Kutner, M.A., LGPC, earned both her Bachelor's Degree in Psychology (2015) and Master's Degree in Clinical Psychology (2020) from Towson University. She has clinical experience working with Depression, Adjustment Disorders, Anxiety, Obsessive-Compulsive Disorder, Hoarding, and Sports Psychology. Casey has been trained in cognitive-behavioral and applied behavioral therapy for the treatment of children, adolescents, and adults. She utilizes an integrative approach to therapy that also pulls from mindfulness and interpersonal techniques.
In addition to her clinical experience, Casey has an extensive athletic history and passion for sports psychology. Casey has been around high grade athletics for most of her life. She played sports collegiately at the Division I level and has been coaching since the end of her own athletic career. Through both her coaching and clinical work, Casey has focused on the importance of mental health wellness to help athletes find success both in and outside of sport. Casey emphasizes mind-body connection and the positive impact sports psychology techniques can have on the growth, development, and performance of athletes.